5 most popular website shopping carts
The digital transformation was going on at a rapid rate, but covid-19 has certainly paced it up even further. People had to buy online for an extensive period of time. The trend seems to have been changing the mode of shopping permanently. Online shopping is new normal for modern-age people. And, this is where already getting important shopping carts have become even important.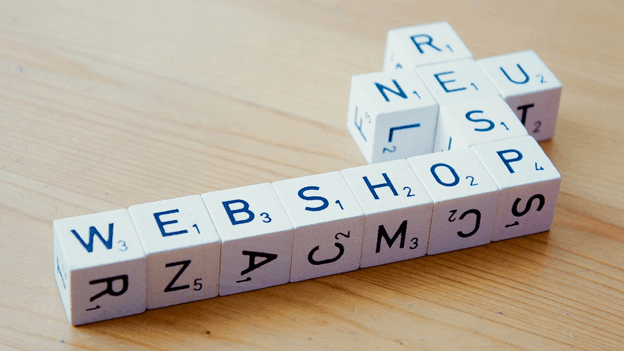 Ecommerce is getting more popular with every passing day. Many conventional merchants around the globe are getting online, and this is happening just because the world is getting digitalized at a rapid rate. Almost 3 billion people are using digital technologies and are available on social media. So who will abstain from online selling and marketing? It is getting convenient and expedient for modern-day sellers. This is why we are seeing more shopping websites emerging on the World Wide Web. Hence the shopping carts will always be there on all these sites.
"A shopping cart can be considered as a digital middle man as it facilitates both the seller and the buyer in the process of online selling. But that's not all; a shopping cart will also share the details of the transaction with the payment processor, which is usually an e-wallet or a conventional bank."
A shopping cart is a software tool present on every eCommerce website to connect a buyer, seller, and payment processing entity. Now let's have a look at some of the real best shopping carts.
1. Shopify
The Ontario based website shopping cart is one of the best in the world. If you are looking to get a code-free cart, then Shopify must be your first choice. It offers a basic plan and advance plan to help customers in their online endeavors. It was created out of curiosity as two dissatisfied men got it developed after not finding any useful options. They wanted to sell their snowboards online but were looking for a good cart at the same time. After not finding the options of their choice, they decided to create one, and today the world has the best. The only limitation with it is that it is not available across the globe.
2. WooCommerce
WordPress has been in business for decades. It has kept improving things for the people and businesses, and WooCommerce does the rest. As the name connotes, it entices people to set a wonderful eCommerce platform on their own. Yes, you can use the WordPress website to set a free platform with WooCommerce. It is free to use, easy to set up, and simple to administer. And that's not all; You will get free add-ons. It's a fully functioning free eCommerce site. It offers integration with fine class marketing tools like Mailchimp as well.
3. Shopaccino
It is one of the best digital middlemen without any exaggeration. Shopaccino offers some splendid shopping cart solutions. A range of payment options, coupled with easy product upload, makes it a fabulous shopping cart. It will do a lot of tasks for you, e.g., it will calculate taxes on all transactions. It manages shipping for you by allowing you to choose destination and postage costs.
4. Ecwid
Ecwid offers some very easy shopping cart solutions to its clients around the globe. It is placed among the top best carts for its ability to render easy options. It can work with many useful platforms like Weebly, Instagram, and Facebook. The user-friendly interface of Ecwid has made it popular in 175 countries.
5. Magneto
Ecommerce is not taken so simply by people who can do some twists on the web. Programmers like to add something different, something splendid, and this is where magneto can provide a platform. It is a free and open-source platform that will manage all virtual shopping processes for you.