How email funnels help selling more through websites
Selling more of your products is getting more and more demanding with every passing day. Increasing competition has made marketing look more inclusive than ever before.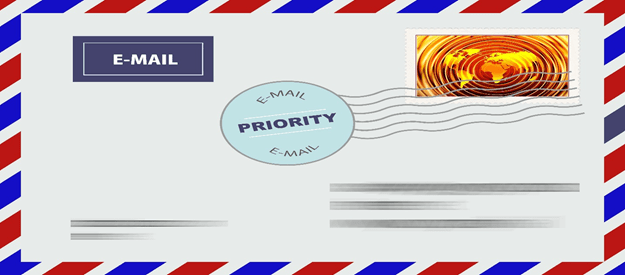 Today, an entity requires making efforts online besides just looking for conventional marketing to produce results. It is the age of digital marketing, and one will require making digital efforts to stay up to the standards. Digital marketing has many tools to offer, but email marketing is one of the most tested and traditional tools used in selling. This is why business entities are developing email funnels to back their efforts online.
Selling on a website can be enhanced with the use of well-crafted email funnels. Yes, they can certainly help a digital marketer. But a complete comprehension of all the basic requirements is vital in getting the desired outcomes.
Email funnel defined
An email funnel involves a series of automated email messages meant to convert a lead into a customer. It can be taken as a digital selling process used to convert leads through email messages.
"Every smart business entity is using the art of email marketing nowadays. Different entities used to allot different names to this useful process. A few would call it auto-responder or follow-up email sequence, while others may call it a lead nurturing funnel. It is also called an automated follow-up. But despite having different names, the purpose of this marvelous process is always the same, i.e., converting leads into buyers."
An email funnel aims to nurture the leads in the best possible way. A pool of potential buyers is expected to hit the "buy button" at the final stage. Entities are used to add value at every stage of the email funnel.
Advantages of building an email funnel
Building awareness and trust among the prospects is the first real advantage of developing an email funnel. It renders the readers the information they require to make a purchase decision. It offers value and provides curated content to help prospects buy a product. Three key advantages of this useful process are:
It helps generate new leads
Helps convert leads into buyers
Very productive in turning buyers into fans
How does an email funnel really boost sales on websites?
Successful email marketing relies on staying relevant and focused. The more relevant content you offer, the best will be the response from the receivers. A refined user experience coupled with more relevant content is key in getting the desired outcomes. The five main stages of email funnels are described below.
1. Awareness
People are less likely to take an interest in your brand or products if they do not really know about it. The first stage of the email funnel works on creating awareness about your brand.
2. Consideration
After creating awareness, it will engage the leads and will make them consider doing business with your brand.
3. Conversion
It is the main role an email funnel is supposed to play for your business. After engaging the leads, it will take them to the buying stage.
4. Loyalty
Completing the sale is not enough one should always be thinking of giving more value to a prospect to turn them into loyal buyers.
5. Advocacy
An entity can enjoy success when it had turned a client into an advocate. Yes, you can turn your clients into advocates if you had served them well with your product.
Email marketing can guarantee successful sales on a website if emails are backed up with creative content. The product you are working for should also be able to serve properly to the customers to convert them into advocates.