How to create website maintenance and update plan?
A website performs perfectly when it is renovated accordingly. Just like all other things in the world, a website's content and tools are likely to be outdated with the passage of time. This is what makes it imperative to check for regular updates. Why one would not like to upgrade a website when everything around is changing, an outdated website can cripple anytime.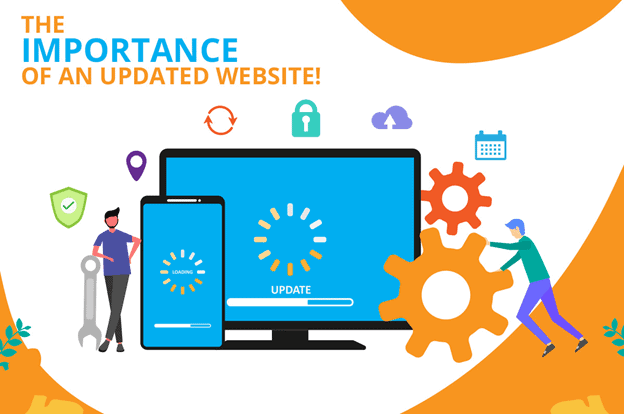 It is vital to set a website update plan in order to enhance the functionality of a website. A website will perform proficiently only when it is updated for features and content on a regular basis.
"A comprehensive website update plan ensures consistency in performance and features. It keeps things looking fresh and functional all the time. One can enjoy the dream performance only by keeping a website updated and organized. It will attract the search engines and will keep on doing the good work for a particular period of time."
Real-time steps to update a website are described below.
1. Determine what needs to be done?
Determining the goals for updating a website is necessary before you actually start on updating process. Search engines usually look for expertise, authority, and trust when it comes to the contents of a website. Adding "maintenance" to that list makes it look even convincing. Search engine optimization relies just on the aforementioned items. Hence, it is necessary to set the updating plan based on these four items. Expertise can be demonstrated by adding quality content to your site, while authority will depend on backlinks. You can also look for trust by adding more quality reviews and testimonials.
2. Start with the maintenance
Website maintenance is a key factor in defining the functionality of a website. It is the single most vital factor in keeping a website look functional. Maintenance is primarily done to sharpen the performance and operations of your website. It needs to be maintained to protect against all possible technical vulnerabilities. At a minimum, you should do the following to maintain your website.
Database creation and files backup
Update entire website software
Check the website for possible broken links
Test all fields
3. Get to real-time updating
Updating a website's content is necessary to make a website look better as far as SEO is concerned. One cannot just have smooth crawling for a website without adding quality content. Hence, adding new lines and updating the existing ones is key to success.
4. Don't forget customers
It is important to update the features of a website to make it look visitor friendly. It is vital to keep the customers in mind while setting up a website updating plan. A user-friendly website can render the desired outcomes.
5. Keep SEO in mind
The most important thing to do is SEO while finishing the website updating process. It is always good to walk through the pages to check if they are SEO oriented or not. It can ensure smooth sailing for your site.
Conclusion:
A website updating process will always depend on how efficiently you could trace the updates required. After identifying the areas, it is vital to set up an updating plan to perform the real process. One can upgrade a website for its content and features. While doing the maintenance is vital in keeping operate smoothly.