How to update your WordPress website?
Updating a software tool is always a fine idea. Updating an app or a website can certainly enhance the speed and stability of a software tool. Tell you what; swiftness is vital in an ever-changing information technology world. This is why entities keep working on updates and the optimization process.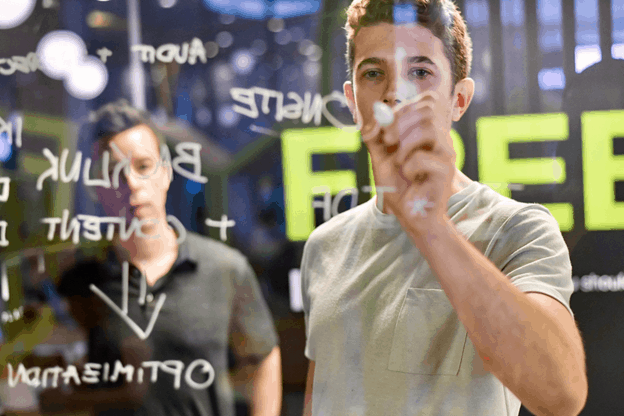 Every individual understands the value of updating a website, especially when it comes to a WordPress website. Updating the site simply takes you to the next level, and that's what WordPress wants for its customers. It is offering all new features to take its users to the next level. It exclusively depends on the needs of a business when it comes to updating a web-page. But it is always good to do it when it is due.
"Updating a WordPress website is an automatic process, but it can also be done manually. People with middle-level software skills can do it manually if the automatic option is not available. It just requires having adequate tools and basic information about how to do it."
How to professionally update a WordPress website?
Updating a WordPress website requires having some basic knowledge about how to do it. The following step by step guide will help you update your website in a professional manner.
Automatic process:
1. Back up your data
You cannot just start updating your website straight away as you would always require preparing for it in the first place. Backing up all the important data is a vital step in initiating the updating process. The stuff you will back up will include.
Your WordPress database
Images and other media uploads
WordPress themes and plugins
All core files
You can store your backup files on any internal or external storage to use it later.
2. Turn the catching off
It is strongly recommended that you turn the catching plugins off before proceeding to the real-time updating process. Catching plugins keep lurking behind your website and will always affect its performance.
3. Start with your theme and plugins
Updating the WordPress theme and plugins is the first step towards having an all-new webpage. You can scroll to the WordPress admin panel to see an update button there. Remember, this is the automatic mode of updating your website. We will let you know about a manual update in the end. Here, you will see the plugin button as well, and by clicking on the plugin button, you can view and update plugins that require updating. Just click on "update now" to get it done automatically.
4. Updating the WordPress core
It is easy to do it, especially when you are on autopilot mode. The website will ask for an update to the latest version, and you can simply do it by clicking on the update button. It is ridiculously easy and useful.
5. Turn the caching on
Once you are done with all updates, then do not forget to turn the catching on again. You can also check the site for its functionality at the step.
Updating your WordPress website manually
You require downloading the latest version of WordPress to get things done manually. A useful FTP client will also be required to update the files manually. The downloaded files will be available in a zip folder; you can extract them all and can update the existing files by connecting your FTP client with the website. Just go to the downloaded folder, and from there, select all files and click upload. Since your website already contains similar files with the same names, you are likely to be prompted with what to do with those files. Just select overwrite and see your stuff getting a fresh look. This is how you can do it manually if the automatic option is somehow not available.