The best website builder for 2021
A website has become a necessity for everyone looking to operate professionally. It does not matter whether you are an individual or a company; a website is simply vital to carry your business forward. But how to choose a website and where to get it developed is a question that remains unanswered.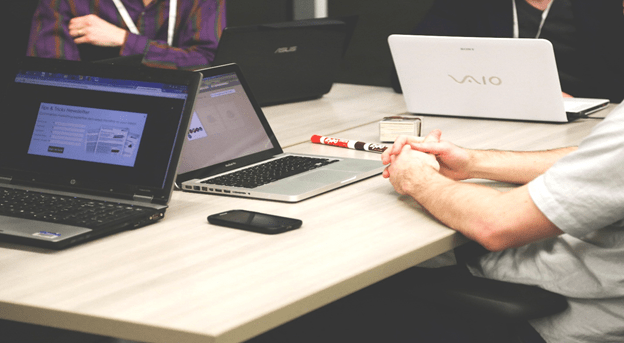 A lot of people might suggest hiring a designer and a developer for a website. It is a good suggestion if you are looking for a website that requires customized design and features. But if you are low on budget or want to create a simple looking website, then an automated developer might just suit best to your needs.
"We cannot just mark a developer as the only best when it comes to design and user experience. A few of them are easy to use, e.g., Weebly, while others are best for writers, e.g., WordPress. Similarly, Wix and Squarespace are known for the best development."
Here are some top class website developers for 2021.
Wix
Wix is rated as one of the world-class website builders in 2021. It has earned repute by offering some finest building tools. It is not only offering free trail with ads but also offering value-added packages for developers. You need not have any coding skills and nor really require hiring a developer for your website as Wix will do everything for you. It is an open-ended platform that will let you design any kind of website, including e-commerce sites. However, you should do your math work if you are looking for unlimited visitors for your site, as Wix will charge you a little extra in that case.
WordPress
WordPress has the privilege of working behind 38% of the websites running on the internet. It has some awesome offers to make when it comes to design and development. It has earned fame for rendering value to the bloggers and writers, but it has something for everyone. One can use free domains and can choose a paid plan as well. It will host and run everything that is used in modern-day technology. One can use it for any kind of website building in 2021.
"Website development is an art, and high octane developers might just love to rely on their skills instead of choosing a website builder. But it is also important to note that free website building platforms are very useful for individuals working on a low budget. A website builder can develop everything even for naïve clients."
Squarespace
Squarespace strikes people for the quality design it offers. It catches the eye of the developers by offering some wonderful designs. But it has some drawbacks when we dig down for more features. But it can still be taken as one of the best website developers for 2021 for its delicate designs. Many users require the design to showcase their products or offers, and this is where Squarespace can prove productive. It can let one create fine first impressions.
Weebly
It is the easiest to use website developer on planet earth. Besides being user friendly, it offers some awesome additional features. You can develop even an extensive site quite smoothly on this platform. It offers unlimited storage and flexibility to design a 25 to 30 pages website. Weebly can save you time by offering some splendid features like website portability and file downloading for your website. It is easy to switch hosts when you are using this fabulous website developing platform for your website.