What is a website host, and why is that important to me?
A website relies on hosting for proper functioning. You might have paid for the best website design and development services. But everything is in vain if you do not bother to host your site. A website cannot simply operate across the World Wide Web if it is not hosted appropriately on a regular basis.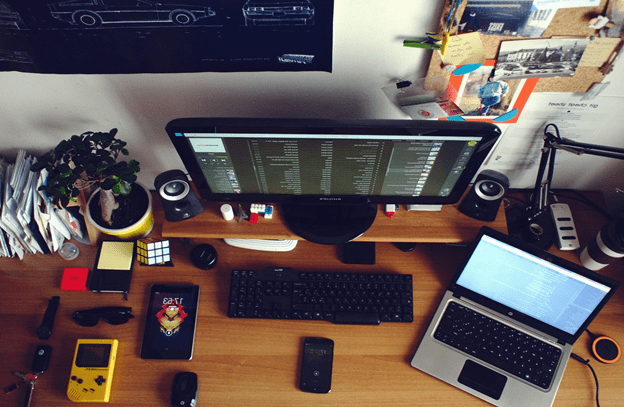 It is always a website host that makes a website available on the internet. One cannot simply access your website if it is not regularly hosted. Quality website hosting is key in getting things done through a website. A website can only perform the desired function if it remains available 24/7 on the World Wide Web.
"The presence of your website on the World Wide Web depends solely on the hosting. It is necessary to get your site hosted if you want it to interact with the search engines and, ultimately, with the prospects. Hosting ensures visibility for your website on the search engines like google, yahoo, and Bing."
Why is web hosting taken as essential?
For the proper visibility and presence of your website on the internet, it is necessary to get it hosted on a consistent basis. One cannot get any traffic or visitors without having a site hosted through a professional server. A server is a special computer that handles requests from visitors. It offers the technology necessary to keep a website working on the search engines.
Different websites require a different level of traffic and the cost of web hosting, therefore, varies from site to site. A basic website will require primary level hosting, while an advanced platform will always need an advance package or VPS hosting.
Best web hosting features
Quality web hosting comes with a package of useful options; a website owner can use to enhance the functionality of its website. The web hosting providers offer the following vital features.
A free domain name, c-panel, and analytics
Every good web hosting service provider is used to offer a free domain name. Although many business entities have already registered their site still, one can also avail of the free registration if required. The control panel is also offered to help entities take control over their site while analytics remains a necessary part of the package. One can monitor one's website performance through analytical tools offered by the web hosting service provider.
Money-back guarantee
Quality Webhosting service providers are used to offer services with a money-back guarantee. It not only helps them sell more but also adds confidence in their offers. A buyer can buy services with confidence in such a case.
Unlimited bandwidth
Although not all sites need unlimited bandwidth still, Ecommerce and corporate websites will always be in need of it. A quality service provider will always deal with unlimited bandwidth as part of the package plan.
How to select the best service provider
Web hosting is a matter of survival for your website and, it is always important to pick wisely. One must carve one's needs before contacting a hosting service provider. A standard web hosting service provider will always be able to address all of those needs. The services should also be assessed for the respective costs before finalizing a deal.